Tagged:
Maria Grazia Cucinotta
Support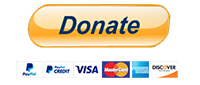 These days ads don't pay much and lots of people use ad blocks (please whitelist my site if you do), so I decided to have all my work for free, so any help from fans to keep my site running and creating more content would be strongly appreciated, like donating, sharing, bookmarking or commenting. Also you can request a celebrity morph (or any girl over 18) for $10. After you pay send me the photo at boobsmega at gmail dot com Click Here to Support
Also support my work at my Patreon
Thank you!